Hi ABN readers! Jen from Sweeten Your Day here to share with you another DIY party tutorial. Some of you may remember my first post I shared here on ABN making these super cute Candlestick Jars, well here is another fun tutorial for candlesticks (if you can't tell already how much I love using them!) How many times have you been planning a party and realize that you will need a particular color of cake stand to pull the look/display off? I know that I have quite a stock of cake stands from my cake-making years, and it never fails! I don't have something that will work and need something new 🙂 Now cake stands can get pretty pricey depending on the style and height you want, and I know I don't always have $50+ to spend on just one,  so I am going to show you an inexpensive alternative that can be made to fit your very own style!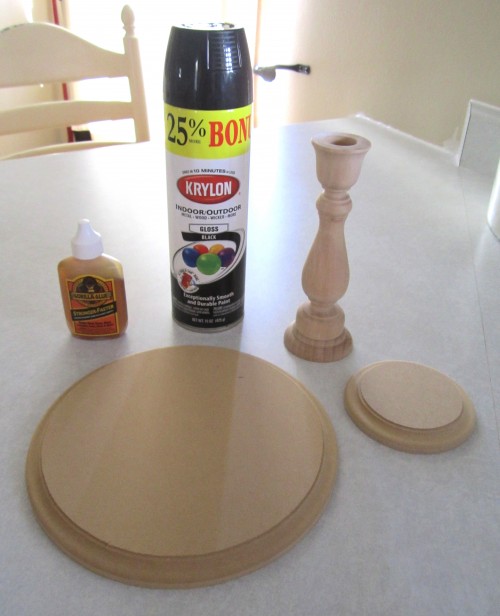 Supplies:
Wooden Candlesticks – craft/hobby/wood stores
Wooden plaques: 2 sizes (mine were 3 1/2″ and 8″ for this stand)
Gorilla Glue
Spray Paint or Acrylic paint (whatever you prefer)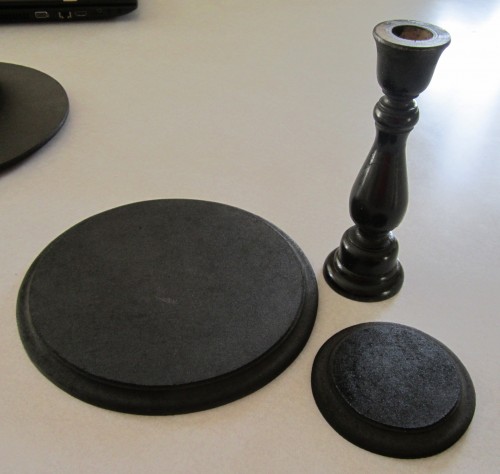 Paint your candlesticks and plaques, be sure to paint BOTH sides of  your plaques.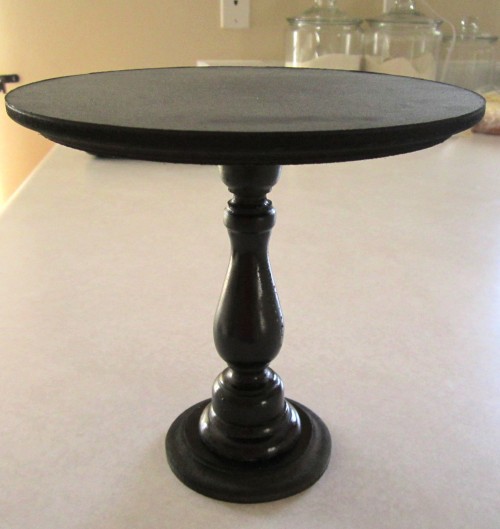 Once paint has dried, gorilla glue your smaller plaque to the base of your candlestick and the larger plaque UPSIDE DOWN on the top of you candlestick, this will be the top where you place your cake and treats. Let dry, and spray a clear coat of sealer over the whole thing.
Viola! You are done!  How easy (and cheap) was that! I made three cake stands using 2 different heights of candlesticks (just like the jars) all for about $35. You can totally paint them any color you want and fancy them up with some ribbons and such!